Hotel Reservation
Oriental Riverside Hotel will serve as the main hotel hosting all sessions, exhibits and registration. The hotel is located in the heart of Lujiazui on the east bank of the Huangpu River, directly facing the Bund. This 5-Star hotel is only a 45-minute drive from Pudong International Airport, and with convenient access to Lujiazui Metro Station and other areas of Shanghai. Some of Shanghai's best shopping malls and famous skyscrapers are right in the vicinity.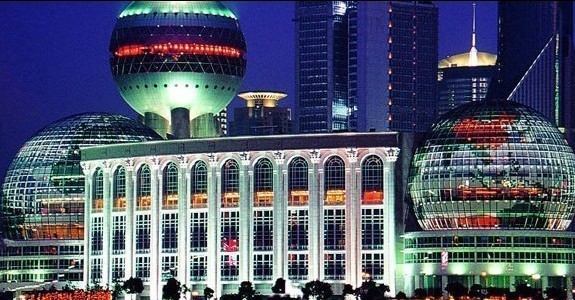 IEEE has secured the following room rates for our guests:
Superior Room with Garden View: RMB 1000
Superior Room with Bund View: RMB 1300
These special rates include 15% service charge.
These room rates include one breakfast.
Rates are valid 3 days pre and 3 days post conference.
Special Amenities
Use of coffee & tea making facilities in the room
Complimentary use of gymnasium, sauna and in-door swimming pool
Two daily bottles of pure water
Complimentary daily newspaper
Complimentary wired internet in rooms
66 cable and satellite TV channels in 4 languages (including HBO)
Non-smoking rooms are available upon request
No additional charge for children under 12 years of age when sharing room with parents
Baby cots are available free of charge
Breakfast
Daily Chinese-western buffet breakfast is served in the Riverside Hall at 1st floor, opened 07:00 am to 10:00 am is charged at RMB 150+15% service charge per person. Room service is available as well. Any and all breakfast charges will be made to the individual guests account.
Check-in & Check-out Time
Our official check-in time is 02:00 pm on the day of arrival. Should you prefer to ensure all guest rooms be ready prior to guests' early arrival, may we suggest that rooms are reserved the night before. The room charge will be based on your group special rate.
Our check-out time is 12:00 noon on the day of departure. Should your guests wish to check out after the normal check-out time, they will be subject to 50% discount of the group special rate if check-out time before 06:00 pm, or they will be subject to 100% group special rate if check-out time after 06:00 pm.
Late Cancellation
All guaranteed reservations canceled within 72 hours, with the hotel reservation department, prior to confirmed arrival date will be considered as "late cancellation" and the first night of stay room charge will be levied at the rate confirmed for the reservation.
No Show
In the event of any no-show for confirmed reservations, a full length of stay room charge will be levied. Space for subsequent nights will be released for resale.
Early Departure
In the event of early departure incurred after guest checking in, an additional one night room charge will be imposed on guest's account.
Early Arrival and Extension Stay
Any request for early arrival and extension stay should be agreed by the Hotel based on room availability then.
Recommended hotels nearby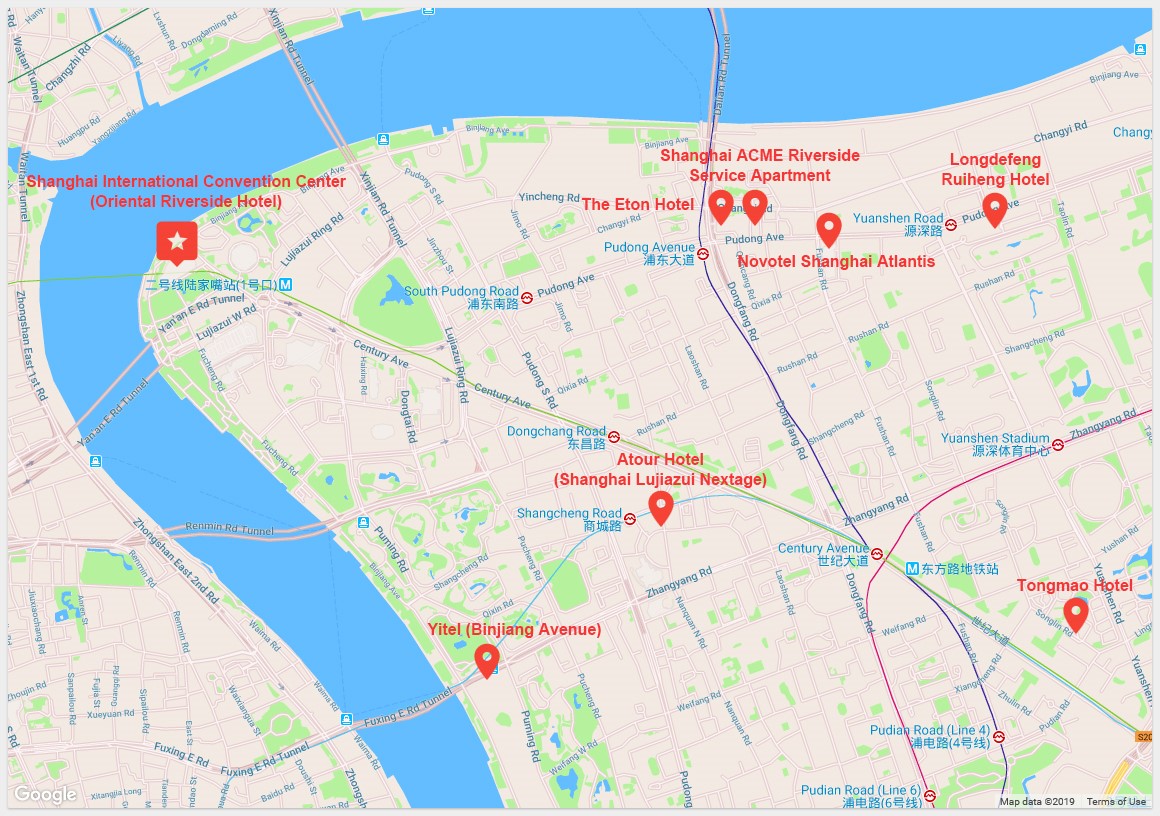 1. The Eton Hotel
No.535 Pudong Avenue, Pudong New Area
Distance: 2.8km
https://www.trip.com/hotels/shanghai-hotel-detail-385105/the-eton-hotel-shanghai/
2. Atour Hotel (Shanghai Lujiazui Nextage)
No.518 Shangcheng Road, Pudong New Area
Distance: 2.6km
https://www.trip.com/hotels/shanghai-hotel-detail-6504018/atour-hotel-shanghai-lujiazui-nextage
3. Tongmao Hotel
No.357 Songlin Road, Pudong New Area
Distance: 4.4km
https://www.trip.com/hotels/shanghai-hotel-detail-345063/tongmao-hotel/
4. Novotel Shanghai Atlantis
No.728 Pudong Avenue, Pudong New Area
Distance: 3.1km
https://www.trip.com/hotels/shanghai-hotel-detail-425938/novotel-shanghai-atlantis/
5. Yitel (Shanghai Lujiazui, Oriental Pearl Tower, Binjiang Avenue)
No.88 Zhangyang Road, Pudong New Area
Distance: 2.6km
https://www.trip.com/hotels/shanghai-hotel-detail-19917145/yitel-shanghai-lujiazui-oriental-pearl-tower-binjiang-avenue/
6. Longdefeng Ruiheng Hotel
No.988 Pudong Avenue, Pudong New Area
Distance: 4.0km
https://www.trip.com/hotels/shanghai-hotel-detail-432295/longdefeng-ruiheng-hotel/
7. Shanghai ACME Riverside Service Apartment
Lane 588, Changyi Road, Pudong New Area
Distance: 2.9km
https://www.trip.com/hotels/shanghai-hotel-detail-480141/shanghai-acme-riverside-service-apartment/