Venue and Travel
The 5-star Oriental Riverside Hotel at the heart of Lujiazui is the conference venue for ICME 2019.
Oriental Riverside Hotel was the first hotel ranked as 5-star in the Pudong area of the city. Located near the Oriental Pearl TV Tower, the hotel has easy access to all parts of the city, and is five kilometers from Shanghai downtown. The Shanghai International Convention and Exhibition Center recently hosted the Fortune Global Forum, and world business leaders staying at the hotel have raved about its comprehensive business facilities and services. The Convention and Exhibition Center has a full range of meeting and exhibition facilities, including the Grand Ball Auditorium, the Yellow River Hall, the Yangtze River Hall, the Exhibition Hall and 21 small function rooms.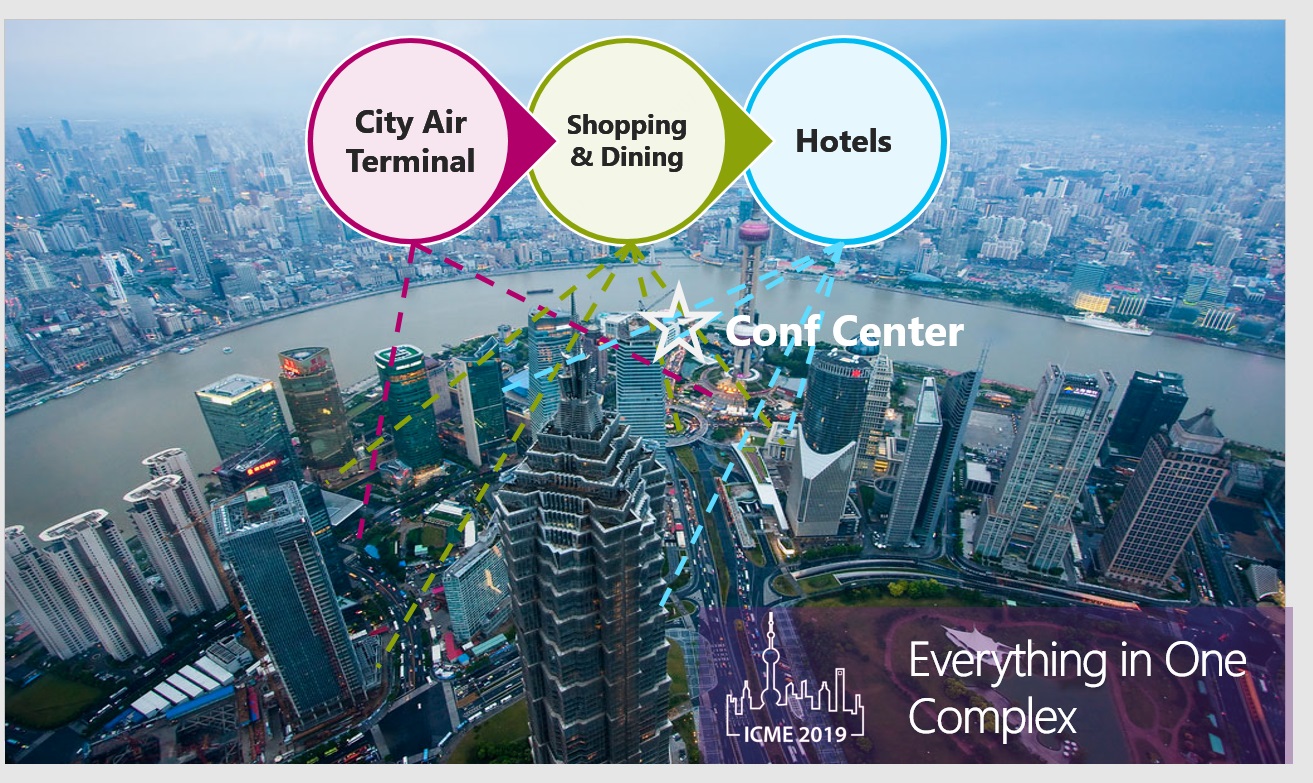 Rception at the shanghai international convention center.
Keynotes at the Auditorium.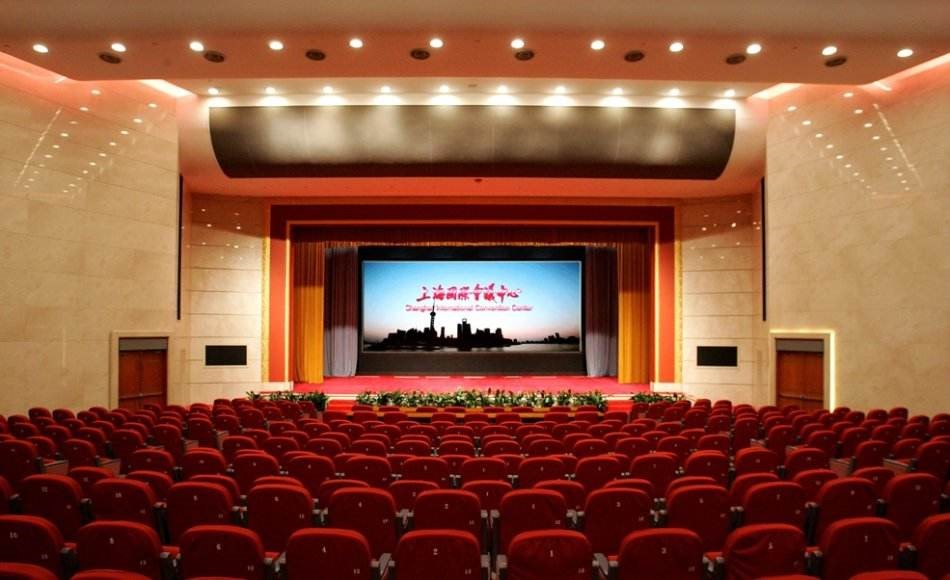 Banquet at the Grand- Ballroom.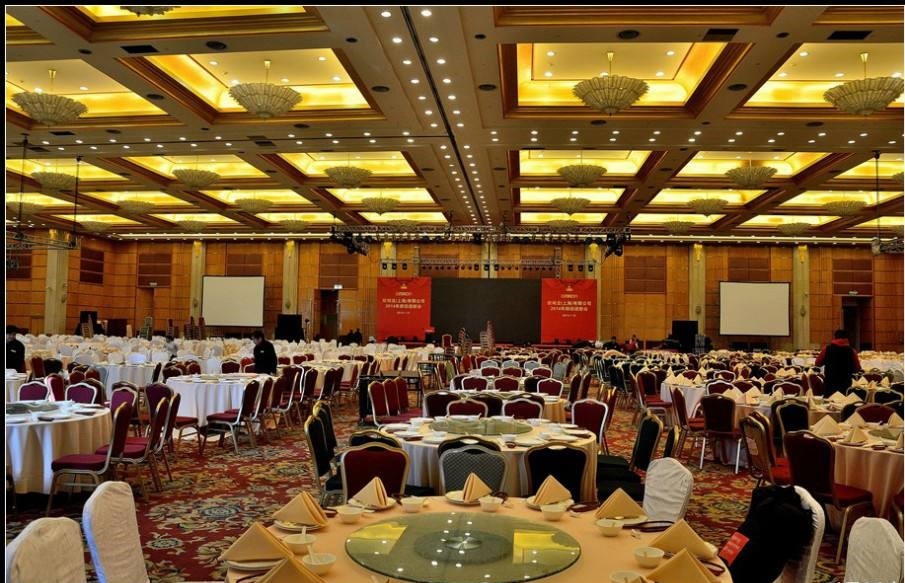 Committee meetings: in addition to meeting rooms for paper presentation, the venue will also offer additional meeting rooms for the technical committees, ICME steering committee and the organization committee to host committee meetings.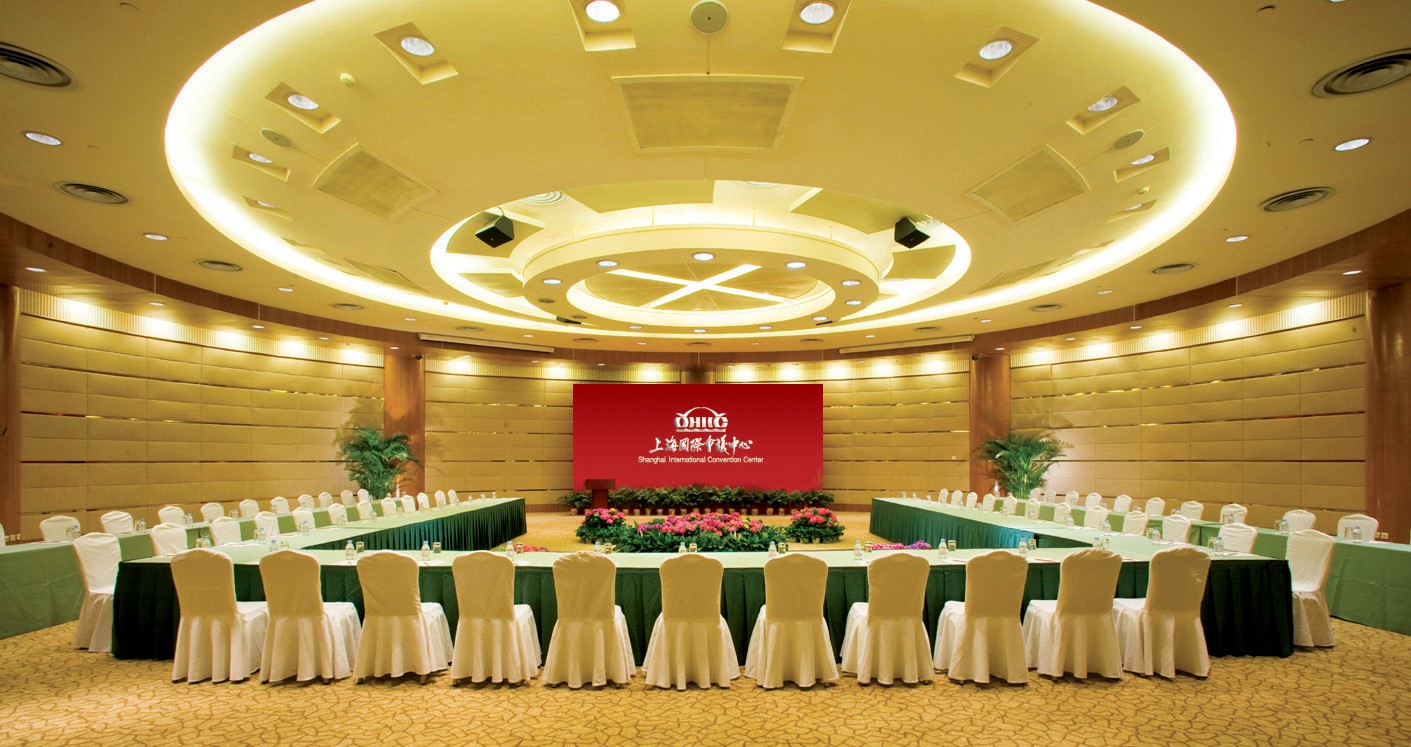 Industrial exhibitions and morning/afternoon coffee breaks will be held in the Grand- Ballroom at the center of the conference room area to maximize the exposure to the attendees.
Poster and demo sessions will be held in the corridor, as shown in the picture below:

Student volunteers (whose registration fees will be waived) from Tongji University and Fudan University will be sought to reduce the support staff costs for running the conference.
Hotels: a block of rooms will be reserved at a conference rate with several hotels in the neighborhood (in addition to the conference hotel).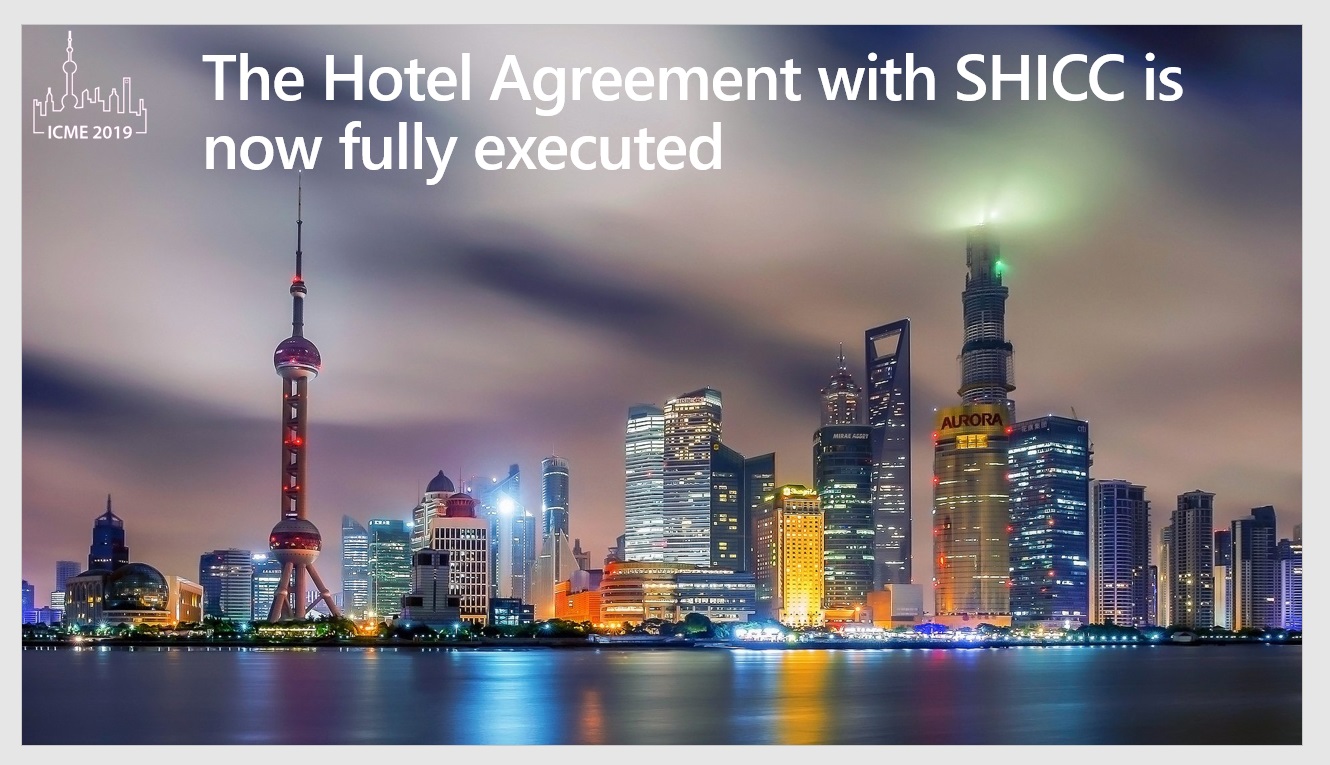 Tours: there will be several Shanghai tours that will be arranged depending on the level of interest of the participants. The tours may include:
Tour to Tongji University
Huawei/Intel campus tour
Yuyuan Garden Tour
Disney Land Tour
Tour to Happy Valley Amusement Park
Pujiang Night Cruise Tour
Tour to Zhujiajiao Old Town
Shanghai Ocean Aquarium Tour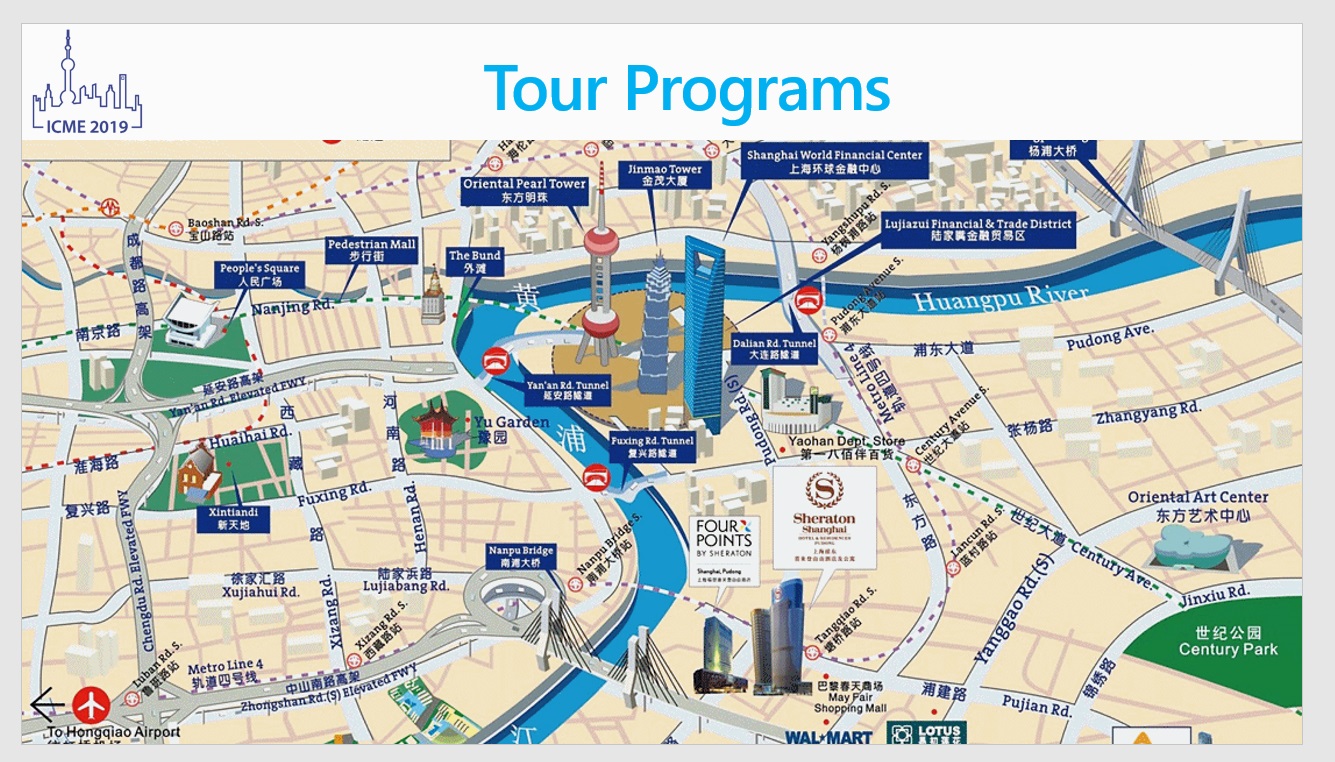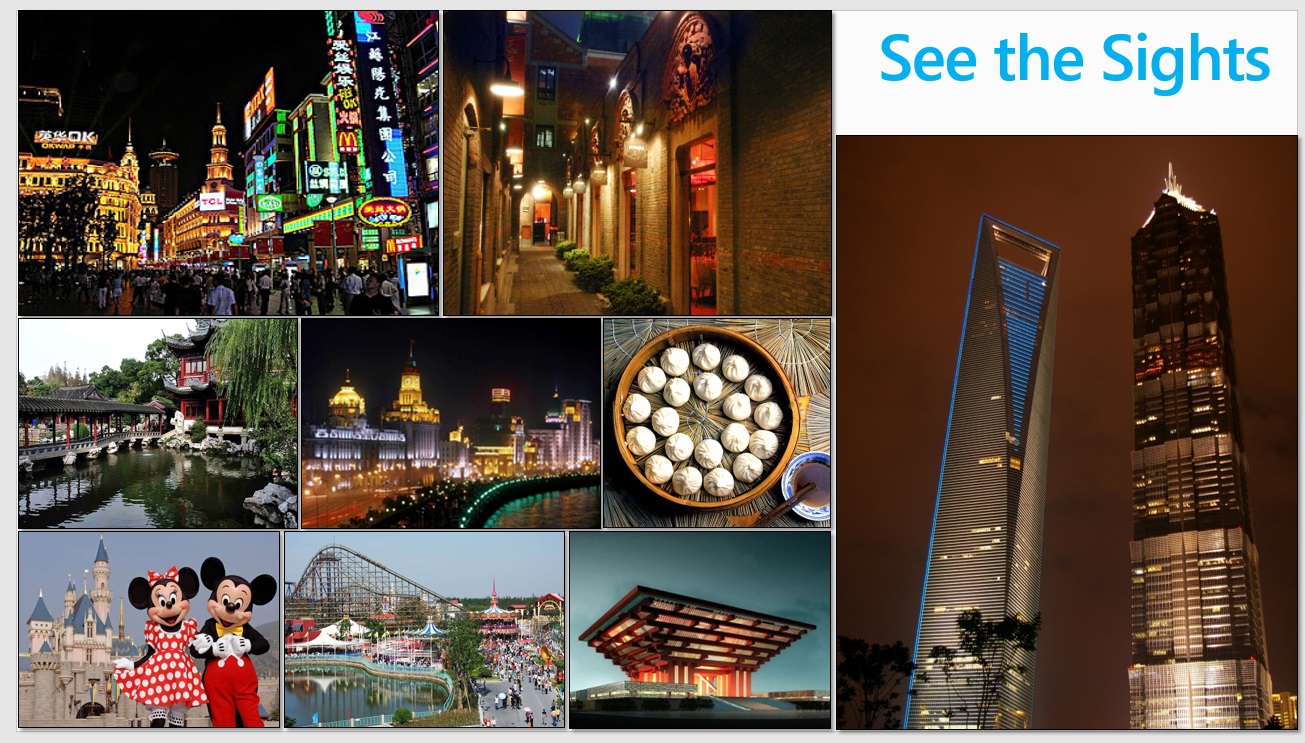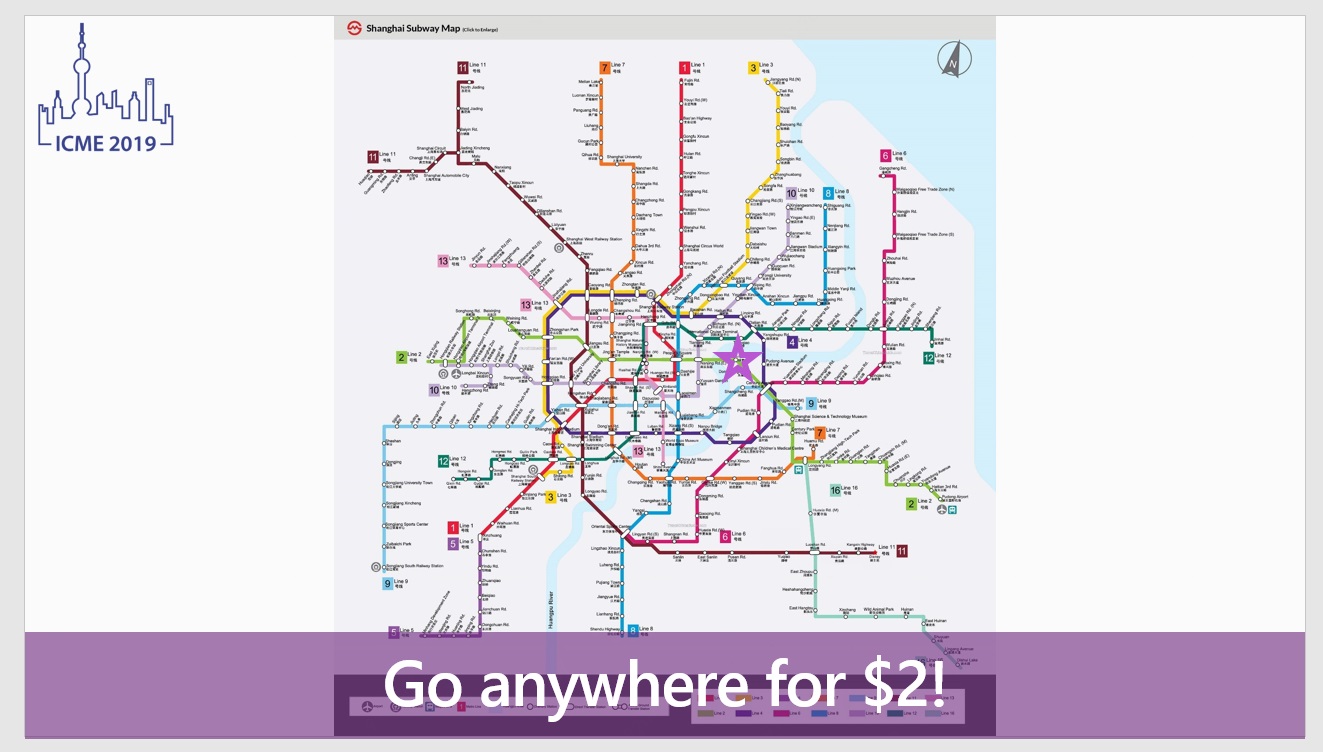 The recommended way to travel from the airport to the venue is listed below:
From Hongqiao Airport to Shanghai International Convention Center
Take Metro Line 2: from Hongqiao Airport Terminal 2 station to Lujiazui station, exit 2.
From Pudong International Airport to Shanghai International Convention Center
Take Metro Line 2: from Pudong International Airport station to Lujiazui station, exit 2.
The address of Shanghai International Convention Center is No. 2727 Binjiang Avenue, Pudong, Shanghai, China