Voting for the Multimedia Star Innovator Award
On Wednesday 10, July, there is a Star Innovator Session and you can vote for the finalist from 11:00am to 5:45pm. You can find the voting information in 'Messages', the activity will be shown at the top.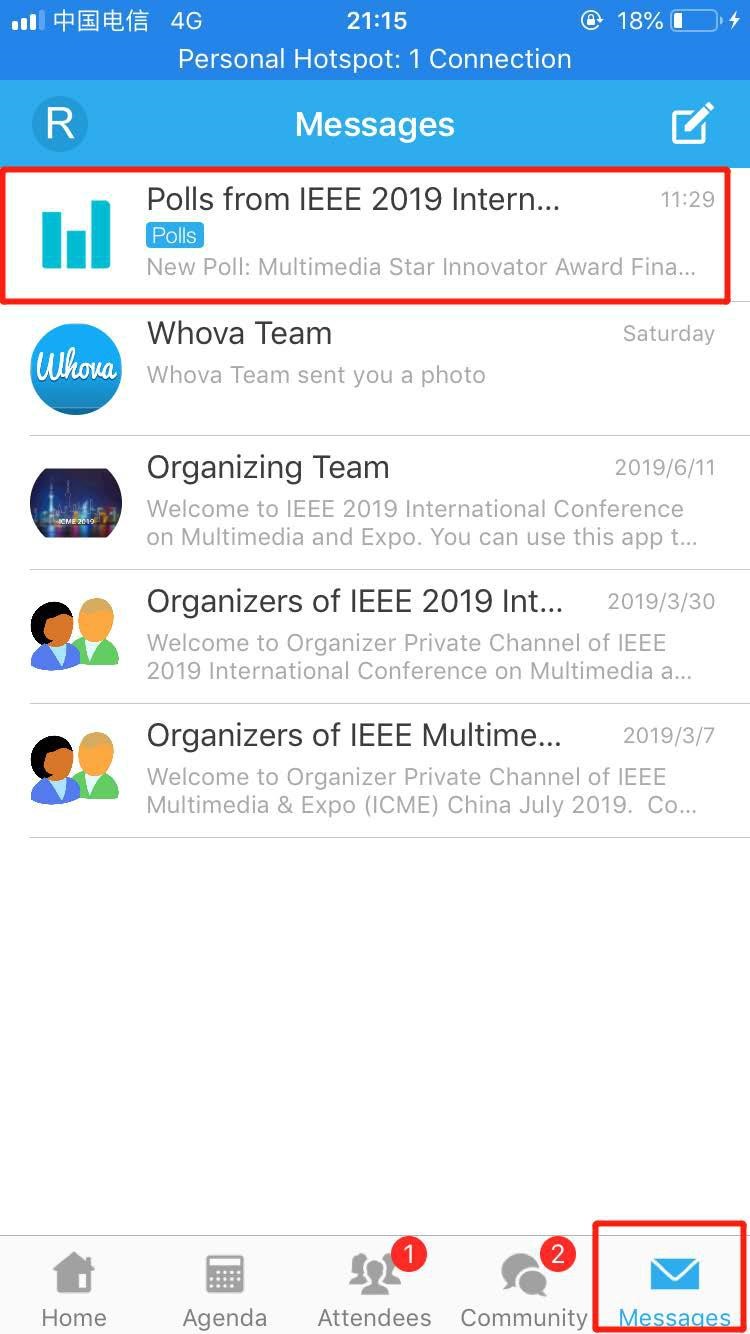 How to Download the Whova App
The Whova event app is for free for event attendees. To download the app, please follow the step below:
IOS: open up the Apple Store on your mobile device and search for 'Whova'.
Android: open up the Google Play and search for 'Whova' or scan the QR code by browser

(just for Android)
How to Join the Meeting
1.Enter the email address you used for event registration or use your social media account.
2.After logging in, you can search 'ICME' for your event.
3.Then click the join button and enter the event invitation code: iicie (or you can request to join the event, we will approve it when we see the request)